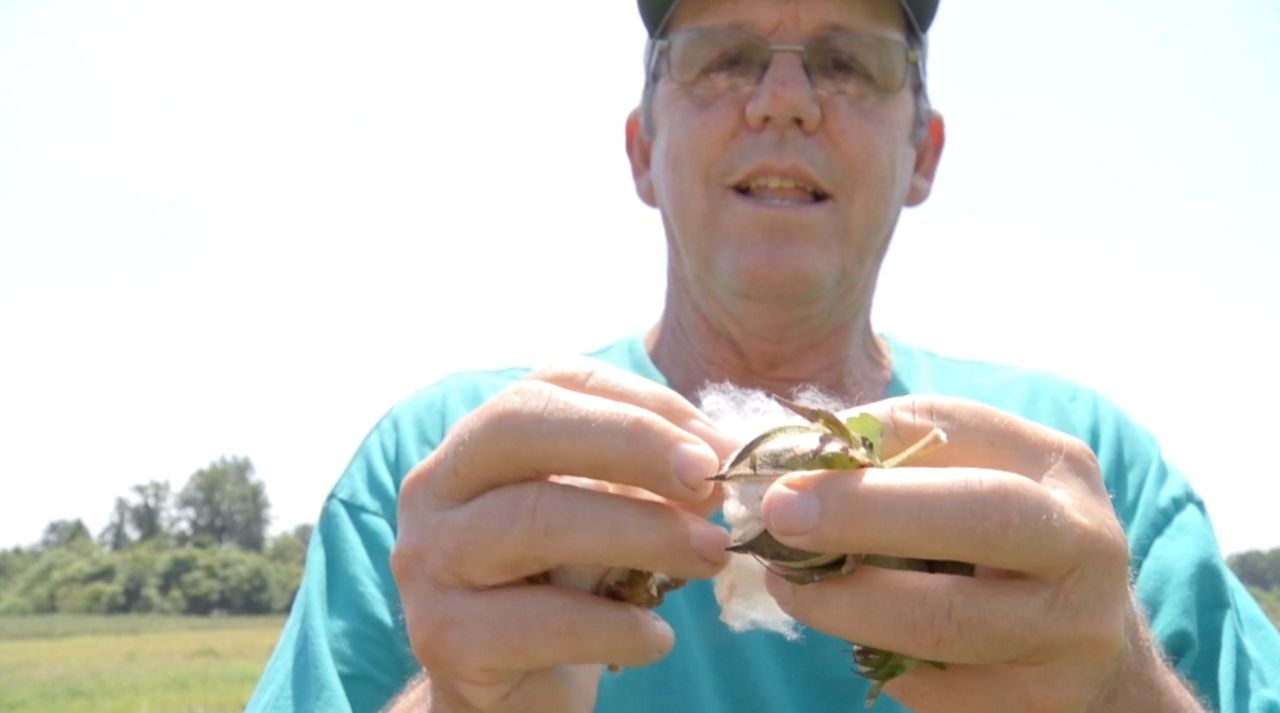 Agriculture is central to the North Carolina economy, but between low commodity prices, trade wars, and now a pandemic, some farmers have been left battered.
With election day just around the corner, how might all of this impact their vote?
Despite a year of big news in trade and other political news, two farmers who first spoke to Spectrum News 1 in August 2019 and again just last month indicated their positions on the presidential race have largely not changed. One remains committed to President Donald Trump, while the other says he is unsure of how he will vote.
This story is part of a series called "Battleground 2020: North Carolina," which follows up on a 2019 Spectrum News 1 series looking at the state of play in North Carolina ahead of the election.
Trade Fights and a Pandemic
"Last year was very tough," said Jeff Tyson.
When Tyson, a farmer in Nash County, first met with Spectrum News 1 in August of 2019, he said he was just trying to break even for the year.
The ongoing international trade fights added to that anxiety. The dispute with China effectively cut off a market for one of his crops: tobacco.
Fast forward a year, and several trade agreements are now in place, including phase one of a deal with China and a rewrite of NAFTA, dubbed the United States-Mexico-Canada Agreement.
Still, Tyson remains somewhat skeptical about the overall international trade situation. Reports from earlier this year showed China lagging behind on its commitments to purchase U.S. goods, including agricultural products.
"It seems that China kind of ignored all the trade stuff there for a little while," Tyson said.
Tyson said farming in general can be a financial roller coaster from year to year. However, 2020 brought a new headache: the pandemic.
As coronavirus-related shutdowns slowed sectors of the economy to a halt, it had ripple effects.
"Some of the processing products – like for us would be sweet potatoes that are made into French fries or that go into canners that would go to restaurants – that market is pretty much nonexistent right now," he said.
Tyson's story is not unique.
David Grant grows cotton and other crops in Northampton County. He likewise is wary of whether China will hold up its end of the bargain when it comes to trade.
He also expressed concern about what the dramatic drop in clothing sales amid the pandemic could mean for his bottom line. He said the drop in demand sparked a backlog of cotton in the market.
"We lost almost all of the summer retail business and then there was almost no back to school bang of clothes," he said.
Presidential Election Dynamics
With Election Day fast approaching, a recent survey by the organization Farm Futures showed most farmers nationally want to see Trump re-elected.
According to the survey, which was conducted in late July and included more than 1,000 respondents, 75 percent of farmers said they would support Trump if the election were held that day. That is up from 66.6 percent in July 2019.
A year after their first interviews with Spectrum News 1, both Tyson and Grant said they are in essentially the same spot as they were in August 2019 when it comes to the presidential race.
Tyson is among those backing President Trump. He stood with Trump during the trade fight last year, saying in an interview that the president should have the chance to finish what he started.
He said he trusts Trump on the economy over Democratic challenger Joe Biden.
"I think he has made strides to give freedom back," he said, arguing Trump's policies have given people "that opportunity to reach for the American dream without stumbling over a bunch of regulations."
Grant, meanwhile, said he does not know who he will be voting for. After picking Trump in 2016, he indicated last year that he may not vote for him again.
Now he is undecided, saying he prefers Trump on the economy but he likes Biden's demeanor.
"Do you vote with your pocketbook? Or do you vote with your conscience?" he said.