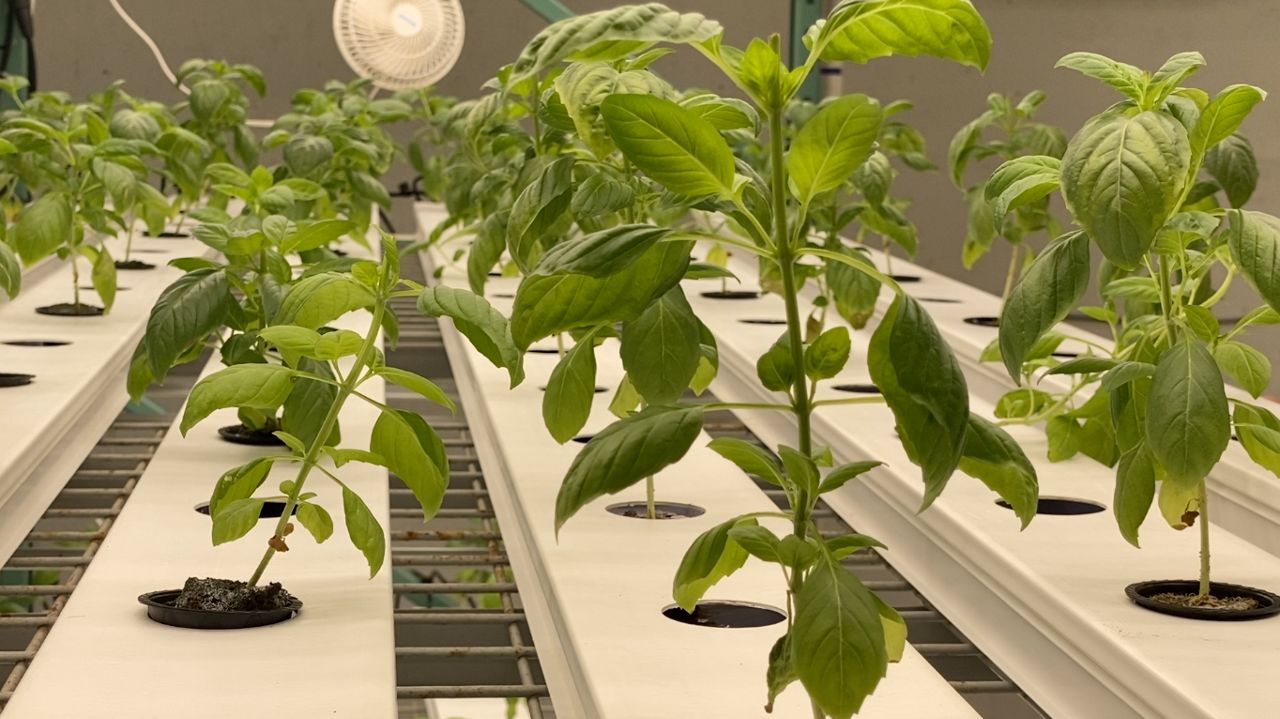 BUFFALO, N.Y. — During the coronavirus pandemic, so many businesses are struggling — but one vertical garden in Buffalo is continuing to succeed.
"This is my favorite job that I've worked in my life. I've always had a passion for gardening and working with plants and thought, 'how did I do that year-round?' "said Michael Zak, Grooperative co-founder.
Growing fresh, organic, environmentally-sustainable food in a controlled environment was the answer. No matter what Buffalo weather brings, the plants continue to thrive inside. By utilizing tall warehouse space, vertical farming can produce more than a conventional farm.
This business also grows fish from the time they're babies, creating a symbiotic environment by using fish waste to feed the plants. 
Grooperative produce can be found at places like East Aurora Cooperative Market, Fresh Fix, and local restaurants.