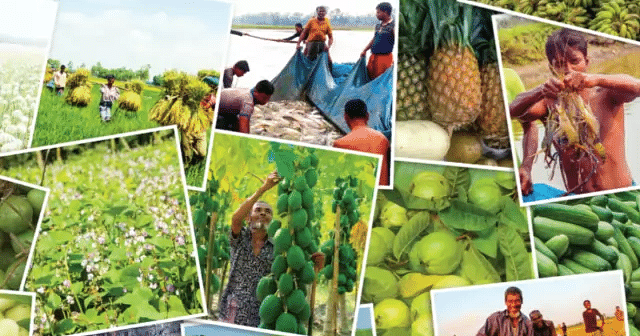 According the government data this sector contributes 3.5 percent to the national GDP of Bangladesh (Prothom Alo, 24 September 2019). So, we can claim it that, the fisheries sector is an established sector that will make a significant contribution to the post-COVID-19 economic state.
Vegetable farming, especially organic vegetable farming has become popular in our country due to its relatively higher yield and higher returns compared to other crops. Bangladesh ranked 3rd in vegetable production in the world (Dhaka Tribune, 21 January, 2019). In the 2017-18 fiscal, our country produced 159.543 lakh tonnes of vegetables, according to the agriculture ministry.
Our country produces some 142 types of vegetables including some foreign varieties and currently exports around 52 types of vegetables to around 50 countries over the world. Organic vegetables are environment friendly and have prospects of bringing in good revenue. That is why we should focus on this and capitalise on this opportunity. This sector could be one of the brightest possibilities when it comes to post-COVID-19 fighting.
Agricultural marketing can play a vital role in overcoming the crisis of both COVID-19 and post-COVID-19 situations. The Bangladesh government has emphasised the importance of the agricultural sector during such time of global crisis. We can obviously use our agricultural products to counter the upcoming year's financial crisis. Bangladesh has potential enough to increase agricultural productivity and improve the nutritional value of crops. Along with this, the government must establish a strong supply chain which is most important for the product to reach the final consumer, both home and abroad. In this way, we will revive the post-COVID-19 phase of the Bangladesh economy.
Nazhat Nury Aspy is a student of Noakhali Science and Technology University